Today we spent most of the day exploring the rest of The Strip. We decided to do as  the Americans do and make the most of our automobile. Public transport here is pretty patchy and the legs have been well used, so we drove to Fashion Showcase Mall to start our exploring. The kids had that on their must-do list as it had both an Apple and Microsoft store. It also had a Tix4Tonight booth where we were hoping to pick up cheap tickets to a Cirque de Soleil show. Their deal for the show we wanted was not fantastic so we booked a better deal online. The wonders of modern technology that allow you to book show tickets from a seat outside a shopping mall.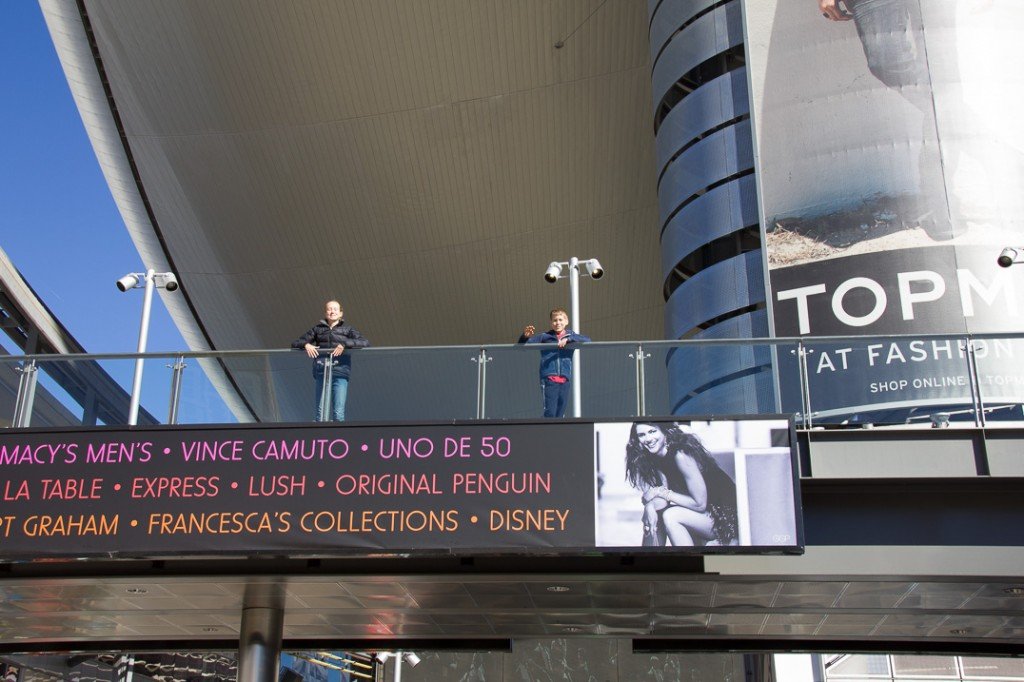 With tonight's entertainment sorted, we set off to explore some of the resorts on the northern part of The Strip. First stop was The Wynn. It hadn't been on our list but we'd met a local who told us it had the best Christmas decorations in Vegas. He wasn't wrong, they were stunning. The decorations were all made of flowers, even the horses on the carousel. Next stop was Venice, complete with canals, gondola rides, St Marks Square and even a Rialto Bridge with a moving sidewalk. It was all very Disney-like and truly bizarre after being in the real Venice last year.
Continuing on our world tour, the next country was Greece. Caesar's Palace and The Forum shops didn't feel as tacky as some of the others, probably because we haven't seen the real thing. It is a real challenge here to find healthy food that appeals to all. Food courts are the best for lunch but there wasn't one close by so we ended up with pizza for lunch. Like everything here, the slices are super-sized and one slice was a meal.
By 2pm we were reaching our limit again but Anna was keen to hit the outlet mall. The boys dropped us at the Premium Outlet Mall and went back to the hotel for a much needed rest. We tore around the mall at full speed trying to cover as many shops as we could in two hours. Anna has definitely not inherited her shopping gene from me, but that girl can sure shop! She had an absolute blast and came away laden with parcels including 4 pairs of shoes.
We had just enough time for a quick dinner in our room before hitting The Strip again for our Cirque de Soleil show. We chose Mystere, the original show here in Las Vegas. It was a perfect show for all ages with amazing costumes, special effects and incredible circus acts. The trapeze artists and acrobats were the best and the 1.5 hours flew by too fast. We finished the evening by watching the 9pm volcanic eruption in front of The Mirage.