View from the room.   Sears Tower in the top left background.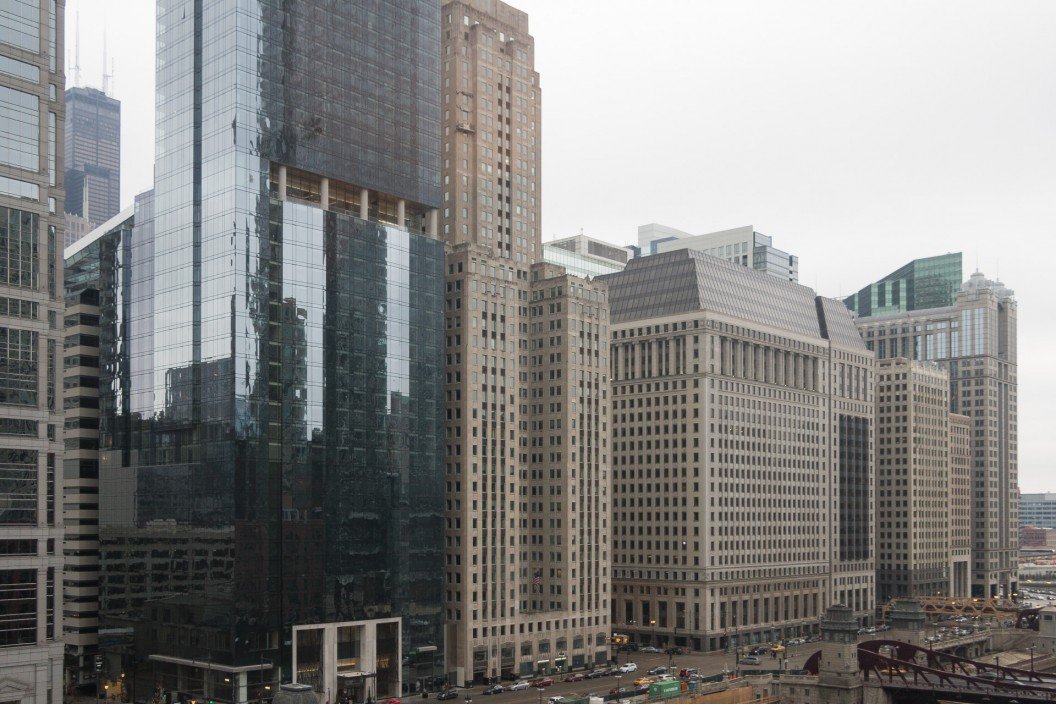 Something different on the lower floors of this building
If you look close at the bottom left you'll be able to see the three layers of roadway that run alongside the river
Cloudy up the tower today
Lake Michigan
103 stories up!