Today was supposed to be the day of the NY Marathon, and for hundreds (or thousands) it still was.  Most just doing laps around Central Park.  I don't there there are any other cities quite like New York, with its sheer concentration of high rise.  My two favourite skyscrapers have to be the Empire State and the Chrysler Building (some photo's below), considering when they were built, they've certainly stood the test of time.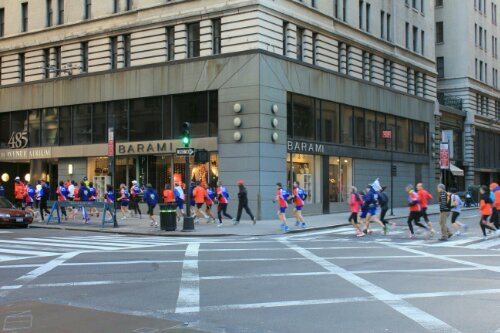 Christmas has arrived at Macy's
Love the signs here…
A visit to Chris Columbus and a wander through Central Park
The granite that is the foundation for the NY skyline pokes through everywhere in Central Park.
Amazing detail on the Chrysler Building
Halloween came to NYC
 Check out the horns on the Fire Truck
Still a favourite…
Park Avenue apartments
Taxis and Madison Square Gardens & Penn Station – Departure point for Philadelphia