Last year's model of the eKayak looked great, performed OK but the small thrusters were not ideal and ran into lots of problems with weed.
So, here's round two – modifying a white snake trolling motor to fit a new bracket attached to the kayak rudder.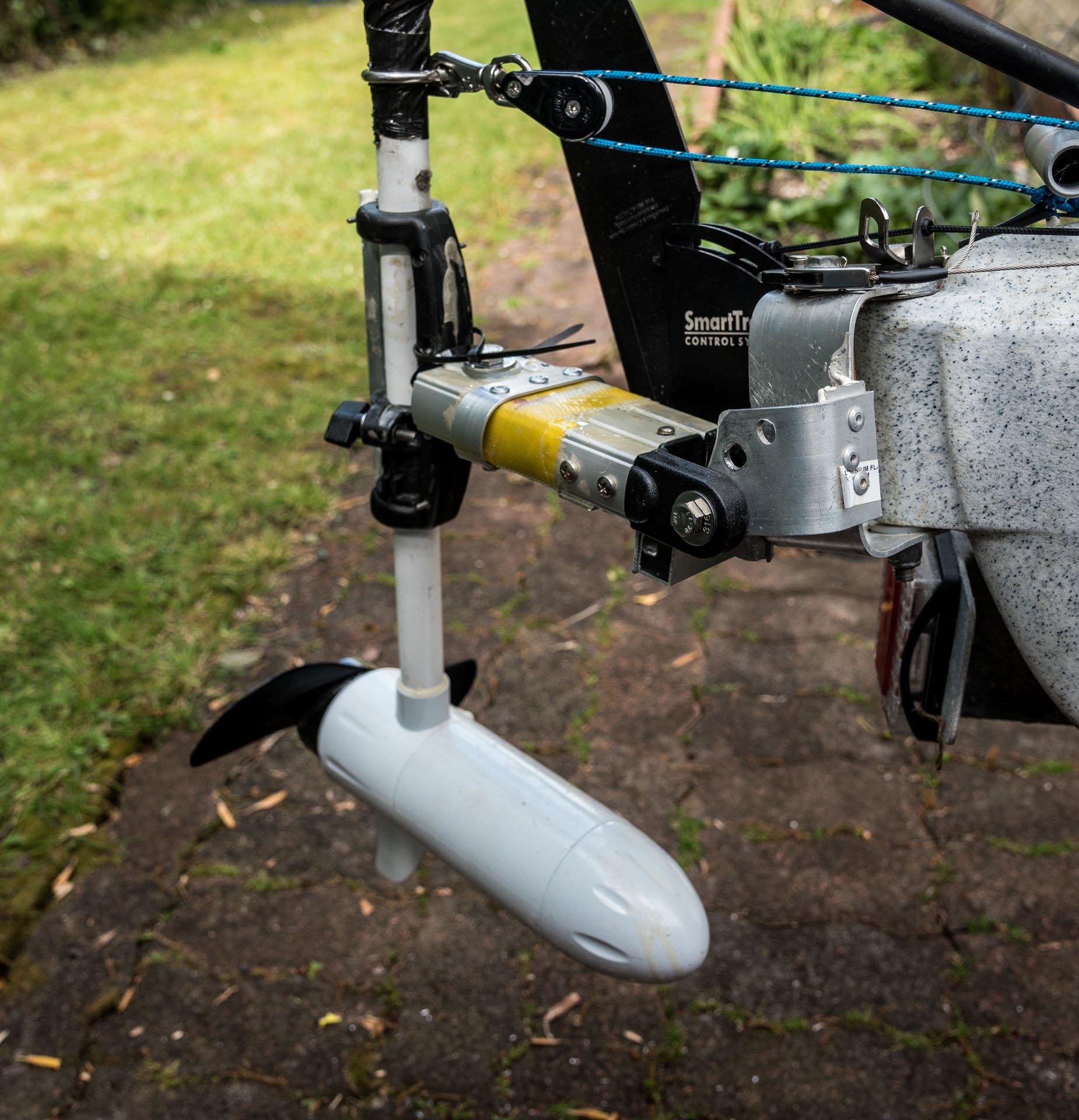 To balance the kayak, a 12v battery is mounted in the bow.  The aluminium master control box houses a Mosfet motor controller from eBay.  The deck mounted control box houses the variable speed control dial and forward reverse switch.
The extra connection on the master control box takes an input from the dead mans switch to stop the kayak motoring away towards the horizon if I fall into the drink.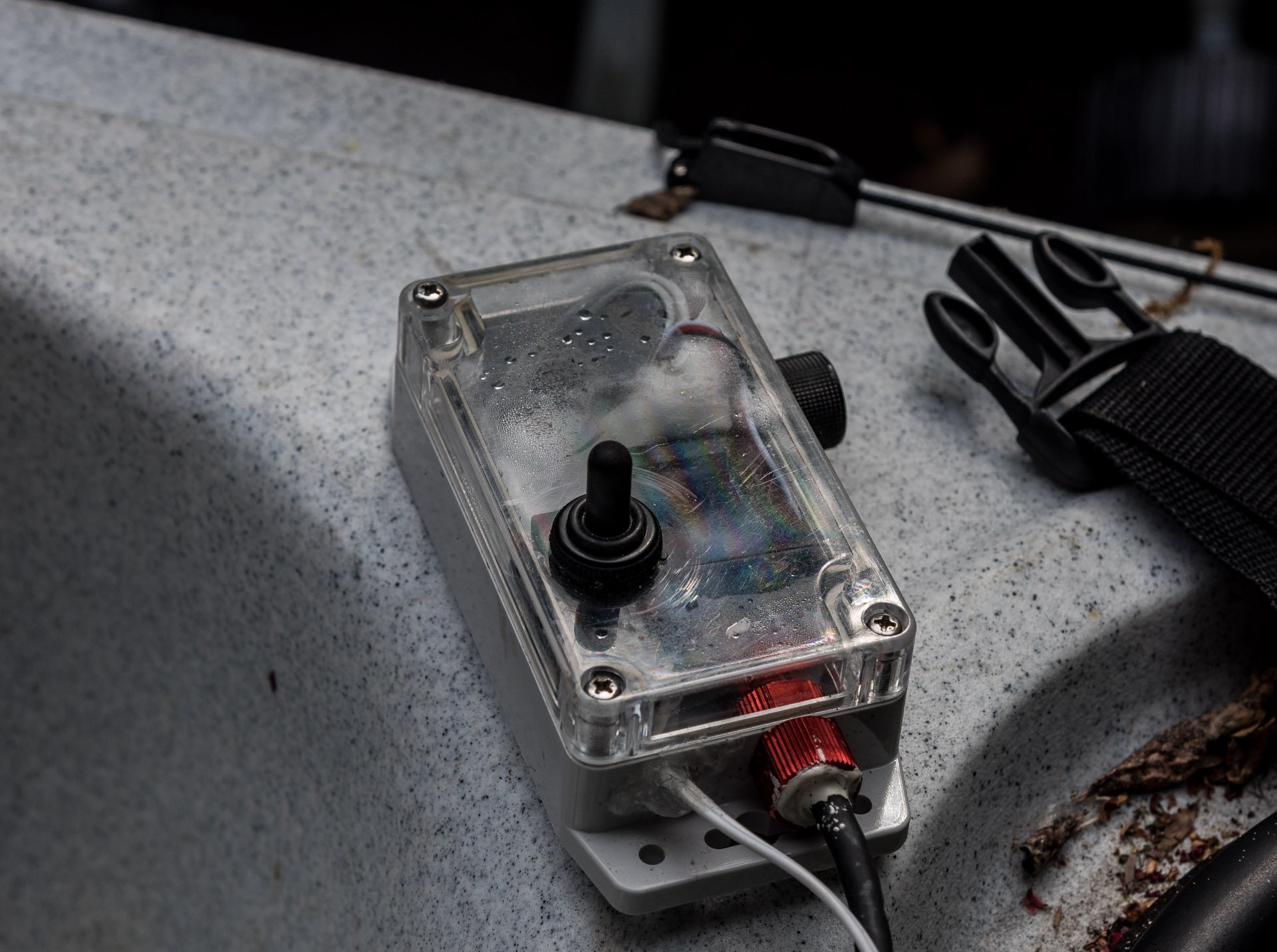 Speed tests showed just over 6.5 knts