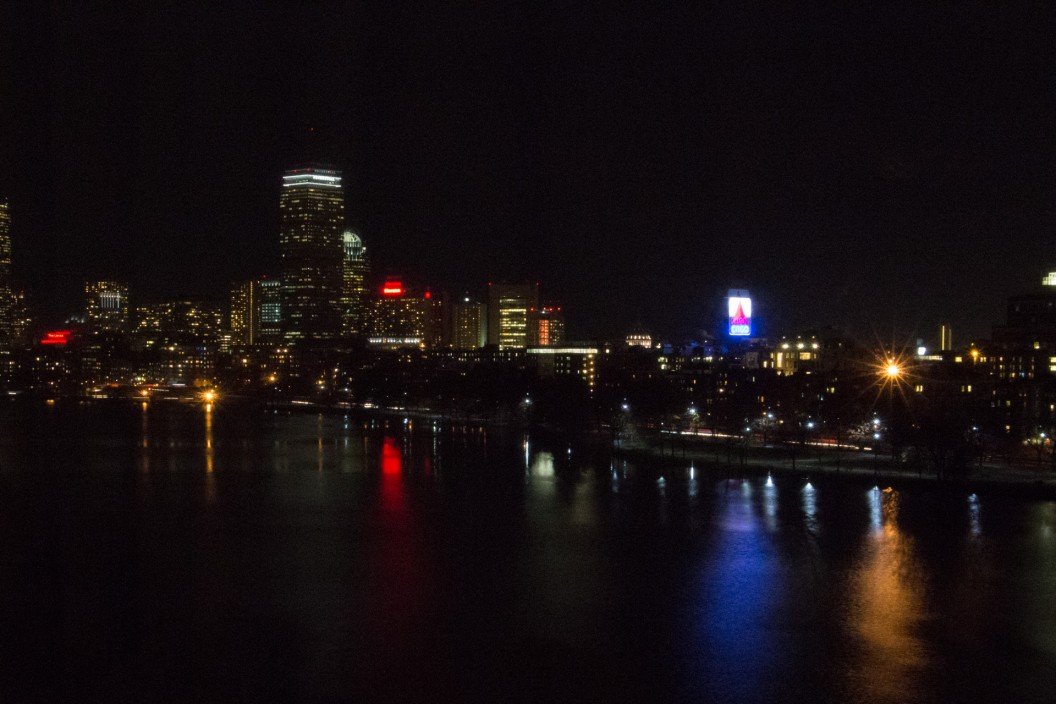 The view Boston from the hotel
Spent a bit of time wandering Boston on a clear, but very cold, winters day. First few photos are from the walk beside the river past M.I.T.
Now we're into the city centre with the original State Legislature where the Boston Tea Party and the American revolution began.  Here's with Samuel Adams, John Hancock and the others you'll need to Google, kicked things off.
Then onto the "new" one..
Some of these residents have been here a while