Our breakfast at Hotel Clemens wasn't quite up to Norway standard, but it was very good for The Netherlands. The highlight for me was the selection of delicious Dutch cheese, and the dining room was really homely and beautifully decorated for Christmas. The weather forecast for the next few days wasn't too flash, but the morning didn't look too bad. So we headed out to Zaanse Schans on the train, to check out a traditional Dutch village.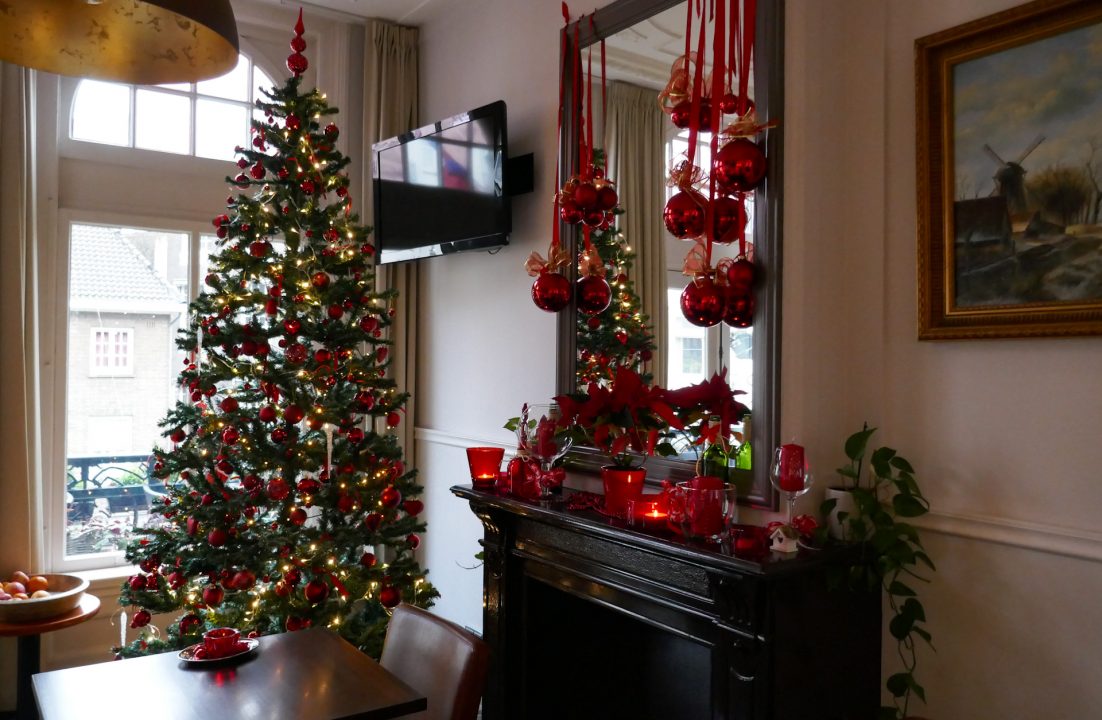 We had thought about biking around the area, but flagged that idea based on the forecast for drizzle and wind. The sights were actually in a pretty compact area, so walking was just fine. Zaanse Schans is famous for its windmills, but also has some beautiful traditional Dutch houses. It's very touristy, and there's the inevitable cheese and chocolate shops. There was also a random assortment of very fat farm animals.
On the way back to the station we called into a shop called "Smells Like Chocolate". You can smell this shop way down the street (and it's adjoining chocolate factory) and it had the most divine hot chocolate and brownie. It was so good to be back in a country where chocolate is a speciality. I loved Scandinavia, but their passion for dark chocolate was rather lacking. It was definitely time for a dark chocolate fix.
It was pretty wet by the time we returned to Amsterdam, but we wanted to visit the Poezenboot. Fortunately there was no queue and we were able to get straight onto the boat. The Poezenboot is a floating cat sanctuary for abandoned and stray cats. Some of the cats on the houseboat are permanent residents and others get re-homed. It was a bit like being in a floating cattery, with that same distinctive smell. The cats were pretty entertaining though and it was a fun place to visit.
Later on we visited Anne Frank's House which was right by our hotel. The audio tour provided really brings the story of Anne Frank to life, and it's a pretty sobering experience. Last time I visited was before kids were born, and I found it a lot more emotional visiting with the kids – especially when they pronounced Anne's name as "Anna".
Dinner tonight was from "Wok to Walk". It's a bit like Noodle Canteen, but you build your own meal. Matt described it as "Asian Subway". We all had a delicious hot meal of noodles, meat and veggies of our choice.